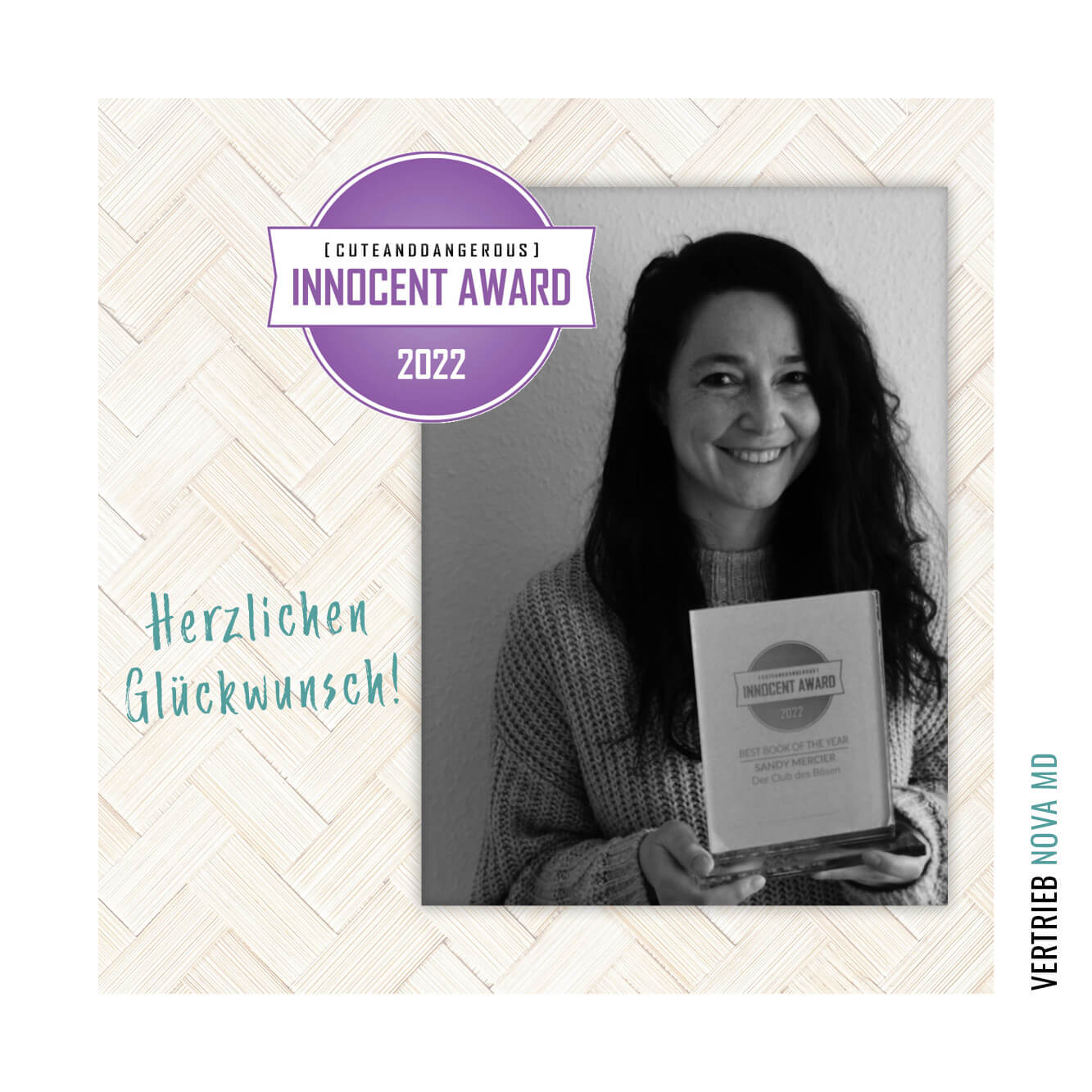 Sandy Mercier wins the Innocent Award 2022 with "Der Club des Bösen"
03.03.2023
Sandy Mercier has won the Innocent Award for the BEST BOOK of 2022 with her thriller "Der Club des Bösen"!

Sandy Mercier writes thrillers and motivational novels under her pen name Jule Pieper.

Congratulations dear Sandy, we are very happy for you!
Please enter your first name
Please enter your last name
Please enter your email address
This email address is not valid
Please enter your phone number